Elite Music Academy
Presents
The Rock/Pop Band Program!
Band Program Rock/Pop
Here at Elite Music Academy our teachers are happy to help you become the musician you want to be. In addition to learning to play your favorite rock and pop songs you will be learning how to perform them alongside your band! Our instructors take a special interest in every student and want to make lessons enjoyable and fulfilling. Come rock with us!
GET STARTED
Elite Music Academy hosts the best Band Program in Toronto! Students take part in a band learning how to play and perform their favorite rock and pop music hits!
Each student receives personalized lessons from our talented instructors. In our Band Program students develop music making skills while creating new friendships and having fun.
SIGN UP TODAY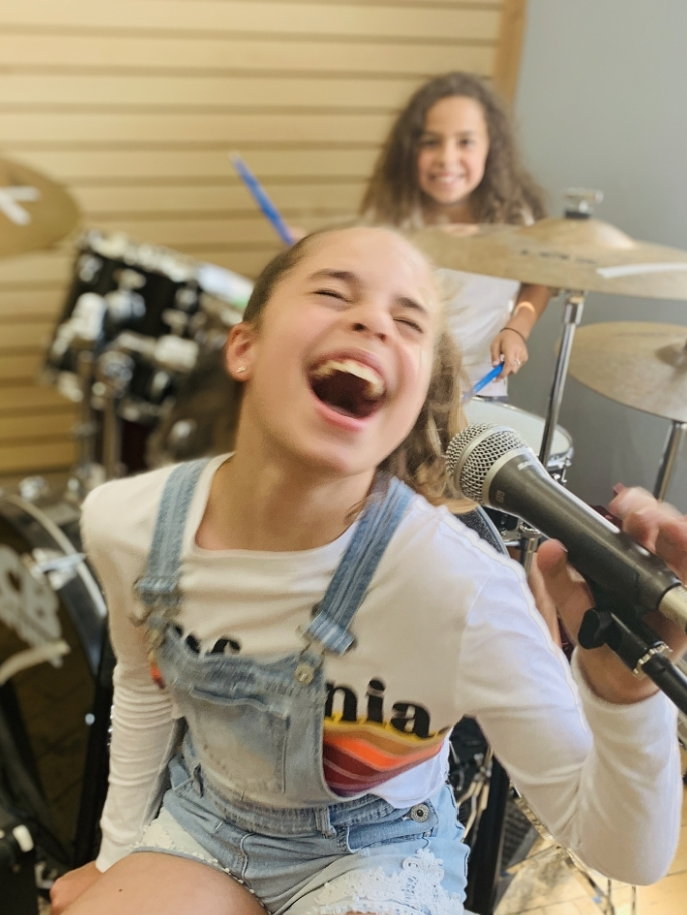 At our Band Program (Rock & Pop) we teach young musicians how to take their talent to the next level. We also help our students develop music comprehension, technical abilities, confidence, creativity and ensemble performance skills! Join the band today!
REGISTER NOW!
Rock/Pop Band Program for Kid, Teens, and Adults
(Ages 9-13, 14-17, 18 +)
Our program is designed to help students form and develop their own pop/rock bands, under the guidance of experienced and skilled instructors. Whether you're a singer, guitarist, bassist, or drummer we have a place for you in the program.
Each band will have the opportunity to rehearse in our state-of-the-art facilities, where they'll have access to top-quality instruments and equipment. Our instructors will work with the bands to help them fine-tune their sound, develop their stage presence, and prepare for performances.
These sessions will cover topics such as songwriting, recording, and giving students a well-rounded education in music and performance. But the real highlight of the program is the chance to perform live!
Throughout the course of the program, bands will have the opportunity to take the stage at live events, getting real-world experience performing in front of live audiences. So if you're ready to take your passion for music to the next level, join us in the Elite Music Academy's Pop/Rock Band Program. Sign up now and let your musical journey begin! Don't miss out. Reserve your spot today! We have very limited space!

Availability
Our program is available on Friday, Saturday and Sunday Classes start throughout the year in 12 weeks cycles Available for ages 10-13 and 14+
Location
Classes are held in 822 and 2069 Danforth Ave. This course includes one live performance!
Contact
Contact us for more information, course availability and promotion rates applicable. Please include student's name, student's age and your preferred availability.
Blog
Check out our blog to stay updated on the latest news and cool musical facts!