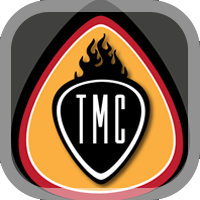 Do you dream of becoming a rocker? Quit dreaming and check out the Toronto Music Camp this summer–a once-in-a-lifetime chance to live, work, and play like your favorite touring rock bands. With two sessions, one for ages 8 to 12 and the other for 12- to 16-year-olds, future Mick Jaggers and Joan Jetts of all ages can launch their rock-and-roll futures.
If you planned to spend this summer playing in a garage band with your friends, think again. Rock Camp amplifies that experience with access to feedback and instruction from some of the city's most amazing musicians, who will work by your side to prepare your band for a real live concert experience. Rock will be your job as you practice each day and jam with friends every night.
For five days, you will have the opportunity to learn from some of the city's best music teachers, who will work closely with you in small groups on techniques, caring for your instrument, and music production. You'll also be rubbing elbows with some of Toronto's biggest bands, who provide special workshops on style and substance.
Rock Camp will take you beyond just copying your favorite band's tunes. While you'll be learning from the works of greats like The Rolling Stones and Nirvana, you'll also be working with expert songwriters and producers to take your original ideas to the next level, giving your band an amazing sound that's all your own. With mornings dedicated to small group instruction and afternoons spent working with the band, you'll have a hand in planning the structure of your experience and getting the most out of your summer.
All your hard work will pay off when your band partners with a professional sound engineer and videographer to produce a real video of one of your original songs. It will be available on YouTube so you can share it with all your friends, family, and future bandmates. Not only that, you'll have the opportunity to play at live gigs around Toronto not only during the summer camp, but potentially during the school year as well.
While music is the main focus at the Toronto Music Camp, we also set you up to make friends for life. The camaraderie among the band members is fostered by the need to make group decisions and to collaborate in order to be successful. In other words? Work with your bandmates to get things done, exactly like you would in a professional rock group.
If this sounds like your dream for an amazing summer, talk to your parents about signing up for Rock Camp today. Founded in 2005, the camp is designed for kids your age who already sing or play guitar, bass, keyboards, drums, or saxophone. For singers that are interested in more intensive voice training, our separate Voice Camp might be the best option.
In addition, the flexible structure means that you can come to camp for just one week, or spend a full six weeks, depending the time you have available and the amount of money your parents have budgeted. Need more convincing? To see some awesome videos from kids who have been to Toronto Rock Camp in the past, visit the Rock Camp YouTube Channel.
Get ready for a summer music camp experience that rocks like no other!